BOKU NO UCHI NI OIDE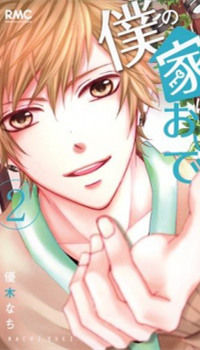 4.89

(1541 votes)

僕の家においで; 到我家来吧; Boku no Uchi ni Oide.; Boku no Ie ni Oide; Come to My Home
Comedy, Romance, School Life, Shoujo
Ongoing Boku no Uchi ni Oide 5 will coming next

408th

From asdf scans: In order to live a normal high-school life, Mirei started her first part-time job. But after receiving her first paycheck, she almost kills a highly-ranked bishounen…?! An encounter with a super poor and pessimistic innocent girl, is this a beautiful miracle?!
Read Boku no Uchi ni Oide Online
Facebook Comments
MH Comments

()