AKUMA TO DUET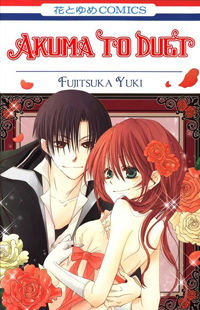 4.88

(504 votes)

悪魔とデュエット; 惡魔契約
Fantasy, Romance, Shoujo, Supernatural
Ongoing Akuma To Duet 5 will coming next

841th

From HaruHime: Due to her ability to tame demons, Mel has been persecuted as a witch all her life. One day, she's summoned to the castle and asked to marry Prince Claude. But Prince Claude is actually...!
Advertisement
Read Akuma To Duet Online
Facebook Comments
MH Comments

()