YUKI WA JIGOKU NI OCHIRU NO KA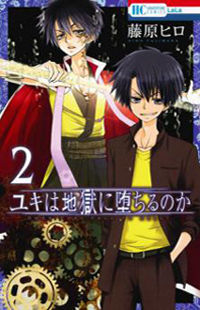 4.83

(642 votes)

ユキは地獄に堕ちるのか; 小雪會墮入地獄嗎?; 来自地狱的你; Does Yuki Fall to Hell?; Will Yuki Fall Into Hell?
Romance, Shoujo, Supernatural
Ongoing Yuki wa Jigoku ni Ochiru no Ka 14 will coming next

919th

The "military history story concerning boys and girls" revolves around Yuki, a girl who has lived in the rural area of Kyoto with her six childhood friends who all share a secret that they cannot tell anyone. On her 16th birthday, Yuki's fate begins to change.
Advertisement
Read Yuki wa Jigoku ni Ochiru no Ka Online
Facebook Comments
MH Comments

()