WALTZ NO OJIKAN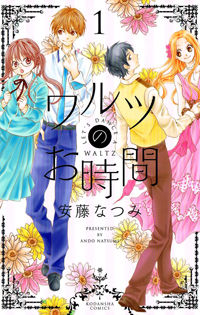 4.91

(316 votes)

ワルツのお時間; 华尔兹舞的时间; Let's Dance A Waltz; Time to Waltz
Romance, Shoujo
Ongoing Waltz no Ojikan 5 will coming next

3265th

From Chibi Manga: Minami dango is the son of a dancer but he hates dance. Tokumura Himeai is called by everyone "princess". Those two will met...
Advertisement
Read Waltz no Ojikan Online
Facebook Comments
MH Comments

()