WALKING WITH YOU (JUNKO)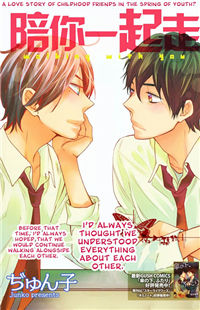 4.80

(226 votes)

きみと歩く; Kimi to Aruku
One Shot, Romance, School Life, Shounen Ai
Completed
2577th

Ken and Yuu are childhood friends, they have always been together, they went to the same kindergarden, the same elementary school, the same middle school and now the same high school. Ken is really good at soccer, but he's hiding something from Yuu. What is it?
Read Walking with You (Junko) Online
Facebook Comments
MH Comments

()