VAHLIA NO HANAMUKO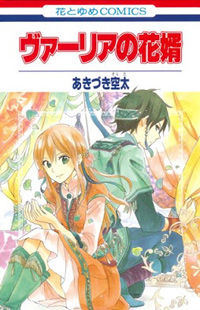 4.88

(716 votes)

ヴァーリアの花婿; Vahlia's Bridegroom
Adventure, Historical, One Shot, Romance, Shoujo
Completed
1385th

Jiru and Vahlia were engaged. But Jiru suddenly went missing! Four years later, Vahlia was betrothed to his younger brother. During the night of the celebration of her second engagement, Vahlia decides to go on a journey… in search of Jiru!
Advertisement
Read Vahlia no Hanamuko Online
Facebook Comments
MH Comments

()