UBATTE AGEMASU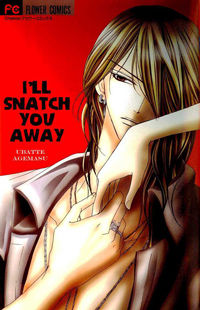 4.75

(68 votes)

うばってあげます; 奪ってあげます; Akuma na Motokare; I'll Snatch You Away; I'll Take You
Ecchi, Romance, School Life, Shoujo
Completed
8116th

From Manga Abyss: The greatest, wholehearted, female loving wild animal story in the history of Cheese! Onizuka descends! A super sweet love story! This is the sequel - read 'Mamotte Agemasu' first!
Read Ubatte Agemasu Online
Facebook Comments
MH Comments

()