TSUYOGARI (FUJIWARA KIYO)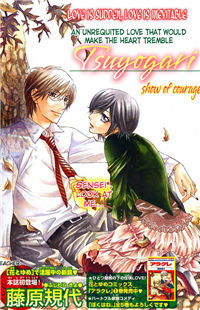 4.55

(56 votes)

つよがり (藤原規代)
One Shot, Romance, School Life, Shoujo
Completed
11880th

Kikuchi Ima's first love was her sister's boyfriend, who is 11 years her senior. Nine years later, she meets him again ... and this time, he is her homeroom teacher. What will become of this one-sided love?
Advertisement
Read Tsuyogari (FUJIWARA Kiyo) Online
Facebook Comments
MH Comments

()