TORIKAGO NO TSUGAI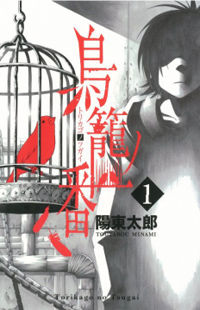 4.91

(591 votes)

鳥籠ノ番; 鸟笼之番
Drama, Mystery, Psychological, Romance, Shounen
Ongoing Torikago no Tsugai 19 will coming next

1229th

To search for a missing friend, 6 people arrived in a closed theme park. "Birdcage Castle" which should be deserted... However, in there, groups of two people are created and are connected by a chain, and now, the game of putting one's life on a line began!
Advertisement
Read Torikago no Tsugai Online
Facebook Comments
MH Comments

()