THE DEVIL KING IS BORED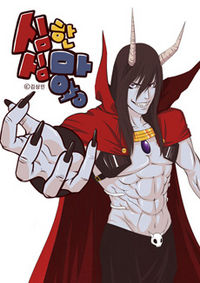 4.81

(327 votes)

심심한 마왕; The Bored Devil King
Adventure, Comedy, Fantasy
Ongoing The Devil King Is Bored 40 will coming next

1693th

Gag webtoon about a very, VERY bored Demon King. Naver description: About a peaceful(?) Hell, a peacefully(?) BORED Demon King, and how the bored Demon King gets not-so-bored.
Advertisement
Read The Devil King Is Bored Online
Facebook Comments
MH Comments

()