TALE OF EUN ARAN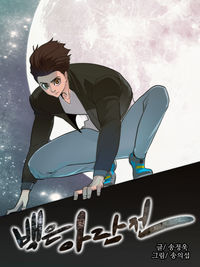 4.64

(389 votes)

백은아란전
Action, Adventure, Fantasy, Martial Arts, Shounen, Supernatural, Tragedy
Ongoing Tale of Eun Aran 81 will coming next

335th

The Masters of Murim lives hiding in plain sight! But robot humans are hunting them down! A random boy gets caught in middle of all this and this is his survival story!
Advertisement
Read Tale of Eun Aran Online
Facebook Comments
MH Comments

()