SWEET TEARS (MIO JUNTA)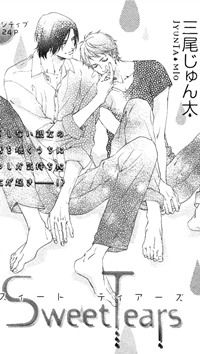 4.74

(58 votes)

スィート・ティアーズ
Drama, One Shot, Romance, Shounen Ai, Slice Of Life
Completed
11332th

Subaru and Masaya have known each other for almost a decade. However, Subaru's one sided love is making harder to be by Masaya's side. Will an unexpected confession from his friend change the course of their relationship?
Advertisement
Read Sweet Tears (MIO Junta) Online
Facebook Comments
MH Comments

()