STRETCH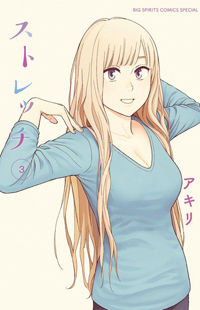 4.64

(121 votes)

ストレッチ
Comedy, Drama, Josei, Slice Of Life
Ongoing Stretch 45 will coming next

1850th

Komatsu Keiko and Saeki Ran are roommates. The kouhai, Ran, is studying to become a doctor and introduces Keiko to stretching. This is their everyday life and how they implement stretching within their lives.
Advertisement
Read Stretch Online
Facebook Comments
MH Comments

()