SHIKI TSUKAI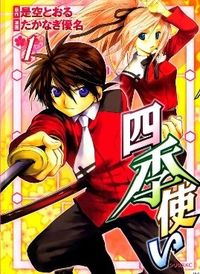 4.65

(71 votes)

しき づかい 四季使い 四季魔法使 사계사 Shiki Zukai
Action, Romance, Shounen, Supernatural
Ongoing Shiki Tsukai 33 will coming next

4574th

Young Akira has a destiny: He's a shiki tsukai, a warrior with the magical power to control the seasons. He also meets the beautiful Koyomi, another warrior, who is sworn to protect him. For there are evil forces intent on destroying Akira - and the entire universe!
Advertisement
Read Shiki Tsukai Online
Facebook Comments
MH Comments

()