SEIYUU ICHINENSEI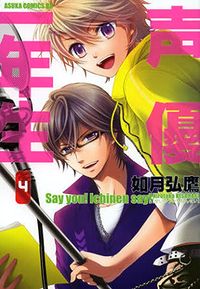 4.41

(29 votes)

声优一年生; 声優一年生; First Year Voice Actors; Say You! Ichinen Say!; Seiyū Ichinensei; Seiyu Ichinensei
Drama, Shoujo
Ongoing Seiyuu Ichinensei 2 will coming next

9206th

From Night Constellations: Otaku and idol become seiyuu. Lessons at school, work, colleagues, and unexpected events ... Learn everything about the world through the eyes of a young seiyuu!
Read Seiyuu Ichinensei Online
Facebook Comments
MH Comments

()