SEINEN WA AI O KOU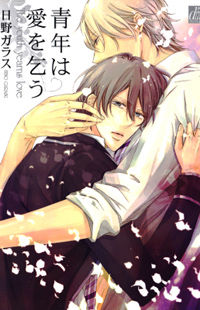 4.80

(298 votes)

渴求被爱的男子; 青年は愛を乞う; Seinen wa Ai wo Kou; The Youth Yearns for Love; The Youth Yearns Love
Drama, Romance, School Life, Slice Of Life, Yaoi
Completed
1542th

Hiding that fact of being gay for years, high school student Kaede has a thing for his friend, Okuda. 「i must never let him know about my feelings.」 decided Kaede deep down in his heart. Where will all these mixture of feelings lead to?
Advertisement
Read Seinen wa Ai o Kou Online
Facebook Comments
MH Comments

()