SCHOOL SHOCK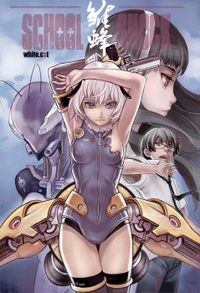 4.74

(195 votes)

雏蜂; Chu Feng; Young Bee; Young Wasp
Action, Comedy, Fantasy, Mecha, Romance, School Life, Sci-fi, Shounen
Ongoing School Shock 24 will coming next

608th

XX AD, a new generation of arms race is beginning. "Vanguards" are the new type of weapons being used on the battlefield. Liu Li is a Vanguard that is about to retire. In her last 380 days she receives her final mission...
Advertisement
Read School Shock Online
Facebook Comments
MH Comments

()