SAZANAMI CHERRY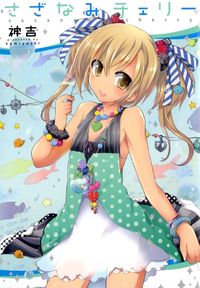 4.65

(71 votes)

さざなみチェリー; 涟漪上的樱桃; 漣漪上的櫻桃
Drama, Gender Bender, Romance, School Life, Shounen, Shounen Ai, Slice Of Life
Ongoing Sazanami Cherry 7 will coming next

5280th

Migiwa Kazuhiro has always been watching Ren, cute, admirable, and his first love. With all his courage, he finally managed to give her a love letter and confessed on a train, only to find that Ren is...!?
Advertisement
Read Sazanami Cherry Online
Facebook Comments
MH Comments

()