ROAD TO NARUTO THE MOVIE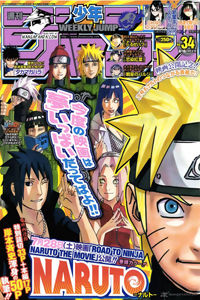 4.83

(715 votes)

Road to Ninja; Naruto The Movie 9
Action, Adventure, Comedy, Fantasy, One Shot, Shounen
Completed
2326th

ROAD TO NINJA NARUTO THE MOVIE The new shocking movie Naruto fans from all over the world have been waiting for. MOVIE 9: ROAD TO NARUTO THE MOVIE A special one-shot connected to the movie!? Read the manga, watch the movie and find the connections!!
Advertisement
Read Road to Naruto The Movie Online
Facebook Comments
MH Comments

()