PEROWAN! - HAYASHINASAI! GOSHUJINSAMA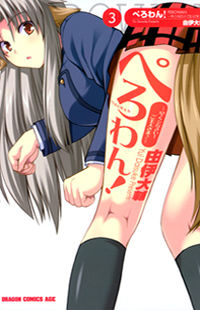 4.83

(349 votes)

ぺろわん! -早くシなさい! ご主人さま♪-; 舔呀 汪!-还不快来满足我!主人♪-; 舔足游戏; Perowan!; Perowan! - Hayaku Shinasai! Goshujinsama; Perowan! -Hayashinasai! Goshujinsama-
Comedy, Ecchi, Fantasy, Harem, Romance, School Life, Shounen
Completed
1220th

Inukai Shirou a male high-school student leading his life when suddenly his dog Mashiro turns into a human girl and now he must satisfy her wants or face the consequences.
Read Perowan! - Hayashinasai! Goshujinsama Online
Facebook Comments
MH Comments

()