PANTY & STOCKING WITH GARTERBELT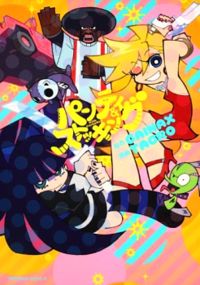 4.71

(35 votes)

パンティ&ストッキング with Garterbelt; Panty & Stocking
Action, Comedy, Ecchi, Seinen
Ongoing Panty & Stocking with Garterbelt 2 will coming next

6461th

Panty and Stocking aren't your normal girls. They are ghost fighters. And to top it off they are angels. Angels filled with humans desires what kind of adventures will they have as they fight off evil.
Advertisement
Read Panty & Stocking with Garterbelt Online
Facebook Comments
MH Comments

()