PANI PONI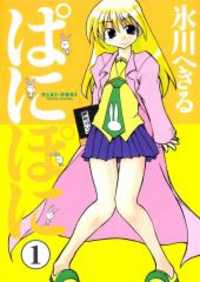 4.75

(16 votes)

ぱにぽに
Comedy, School Life, Slice Of Life
Ongoing Pani Poni 97 will coming next

9149th

A new teacher is assigned to Momotsuki Academy. Her name is Rebecca Miyamoto, or Becky. She is short, but she is pretty smart. This is a school comedy performed by Becky and strange students...and animals!?
Advertisement
Read Pani Poni Online
Facebook Comments
MH Comments

()