OSAERARENAI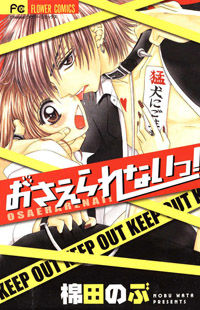 4.68

(148 votes)

おさえられないっ!; 无法控制; don't suppress it!; First Emotion Territory; Hatsujou Territory; I Can't Stop It; Kimi wo Kaorasete; Let You Be Fragrant
Comedy, Ecchi, Romance, School Life, Shoujo
Completed
5838th

Haruka is a owner of a dog; however, the dog is no ordinary dog. He is the wildest boy in her high school. What exactly is their relationship...?
Read Osaerarenai Online
Facebook Comments
MH Comments

()