OCHA NIGOSU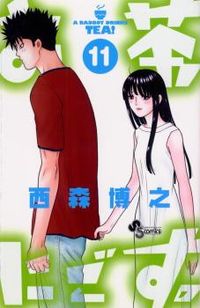 4.90

(187 votes)

お茶にごす。; 小子爱找茶; Đến quỷ cũng uống trà; ตัวแสบสุดป่วน; 차를 마시자; A Bad Boy Drinks Tea!; Ocha Nigosu.; Ocha Nigosu; Ocha Nigozu
Comedy, Romance, School Life, Shounen
Ongoing Ocha Nigosu 98 will coming next


No Set Release Date

1311th

The story follows the high school delinquent Masaya Funebashi, better known as "Devil Ma-kun" who is trying to reform his image by joining the tea ceremony club.
Read Ocha Nigosu Online
Facebook Comments
MH Comments

()