NEGIMA!? NEO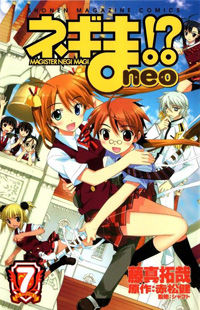 4.75

(123 votes)

ネギま!?neo; Magister Negi Magi Neo; Negima Neo; Negima!?
Action, Comedy, Harem, Romance, School Life, Shoujo Ai, Shounen, Supernatural
Completed
2749th

Features the same characters and locations as Mahou Sensei Negima!, however, this series has a different story than the original. The new storyline explains the addition of punctuation to the title.
Advertisement
Read Negima!? Neo Online
Facebook Comments
MH Comments

()