NECRO;CHRONICLE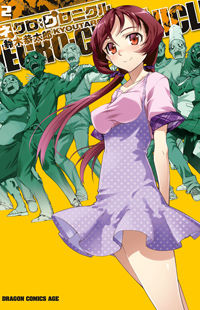 4.71

(58 votes)

ネクロ;クロニクル; Necro; Chronicle
Comedy, Ecchi, Horror, Psychological, School Life, Shounen, Supernatural
Ongoing Necro;Chronicle 8 will coming next

2852th

This manga tell us a story of Kaju. Kaju is a normal boy, he even has a girlfriend. But his life changes when he is reanimated by a necromancer who wants to conquer Japan. Whatever will happen next...
Read Necro;Chronicle Online
Facebook Comments
MH Comments

()