NARIYUKI MAKASE NO TENGU MICHI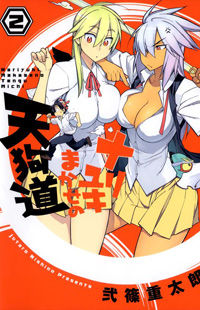 4.87

(166 votes)

ナリユキまかせの天狗道; Nariyuki Makase no Tengumichi
Comedy, Ecchi, Romance, Shounen
Ongoing Nariyuki Makase no Tengu Michi 9 will coming next

1630th

Having given a magical Tengu mask to a human boy when she was little, Tengu princess Arazunaya Tarou is told by her father to go get it back. Nariyuki (the boy), now a high-schooler, doesn't want to give it back. Slapstick comedy ensues.
Advertisement
Read Nariyuki Makase no Tengu Michi Online
Facebook Comments
MH Comments

()