MEN ARE WOLVES?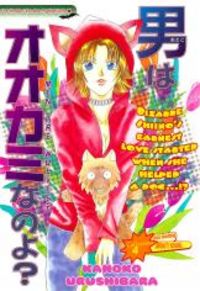 4.04

(24 votes)

男はオオカミなのよ?; Otoko wa Ookami na no yo?
Comedy, Fantasy, One Shot, Romance, Shoujo
Completed
13090th

Shiino Tazumura is a bit of an odd girl. One day in a park, beside what is rumoured to be a haunted house, she discovers a beautiful dog injured behind the bushes whose wounds she tends to. The next day, a beautiful boy resembling the dog shows up on her doorstep...
Read Men Are Wolves? Online
Facebook Comments
MH Comments

()