MANGAKA-SAN TO ASSISTANT-SAN TO 2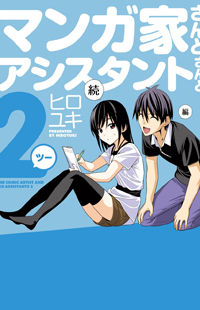 4.84

(463 votes)

マンガ家さんとアシスタントさんと2; 漫画家与助手们2; mangaka san to assistant san to 2; The Comic Artist and His Assistants 2
Comedy, Ecchi, Harem, Romance, Seinen, Slice Of Life
Completed
773th

Its starts from where the last season ends, Aito and Ashisu meets her new assistant. An entry of a new member. what story can she make out of aito and Ashisu's life?
Advertisement
Read Mangaka-san to Assistant-san to 2 Online
Facebook Comments
MH Comments

()