MAKEN-KI!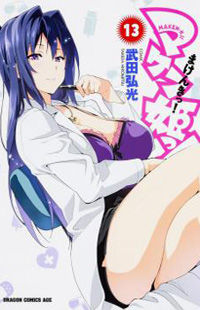 4.82

(858 votes)

まけんきっ!; マケン姫っ!; 魔具少女; Maken ki!
Action, Ecchi, Fantasy, Harem, Romance, School Life, Shounen
Ongoing Maken-Ki! 74 will coming next

174th

Ohyama Takeru happily enrolls in a co-ed school that didn't required any entrance exams and has hostels to boot... Only to find out that there's more to the school than he thought!
Advertisement
Read Maken-Ki! Online
Facebook Comments
MH Comments

()