LOVE LIKE CRAZY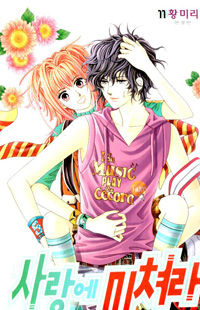 4.81

(352 votes)

Điên Vì Yêu; 사랑에 미쳐라; Go Crazy for Love; In Love With The Beat; Michyeora in Love; Magmahal Nang Parang Baliw; Sarange Micheora; Amar con locura
Comedy, Romance, School Life, Shoujo
Completed
3169th

Han Se In finds street fighter Moon Ji Soo collapsed on the street. When she tries to help him he tells her to go away, Se In wants an apology but Ji Soon wont give one. She then slaps him and runs, Moon Ji Soon wants revenge...
Advertisement
Read Love Like Crazy Online
Facebook Comments
MH Comments

()