KYOU MO UCHI DE MACHI AWASE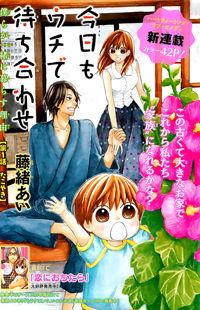 4.89

(492 votes)

今天也在家里等你; 今日もウチで待ち合わせ
Comedy, Romance, Shoujo, Slice Of Life
Completed
2855th

After a fire, a middle-aged man meets a homeless single mother and her son at the convenience store. He is instantly reminded of someone he used to know over a decade ago. Could it be...?
Read Kyou mo Uchi de Machi Awase Online
Facebook Comments
MH Comments

()