KUROORIHIME TO KAWAKI NO OU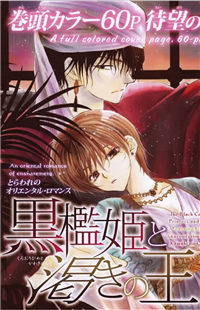 4.89

(415 votes)

The Black Cage Princess and the Yearning King
Adventure, Fantasy, One Shot, Romance, Shoujo
Completed
4278th

Setia is prisoner of Azurite, the tyrant king. She has a fiance waiting for her but the king seems to have taken a fancy in toying with her! But under his ruthless facade there appears to be...
Advertisement
Read Kuroorihime To Kawaki No Ou Online
Facebook Comments
MH Comments

()