KUCHIBIRU NI SUKETA ORANGE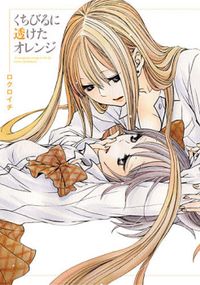 4.75

(142 votes)

くちびるに透けたオレンジ; Kuchibiru ni Saketa Orange
Drama, Romance, Sci-fi, Yuri
Completed
5860th

When a transfer student arrives from Tokyo, Chizuru immediately develops a crush. Surprisingly, the beautiful and stylish transfer student joins Chizuru's group of friends. Will a closer relationship develop between Chizuru and Kanae?
Advertisement
Read Kuchibiru ni Suketa Orange Online
Facebook Comments
MH Comments

()