KOURYAKU SYNDROME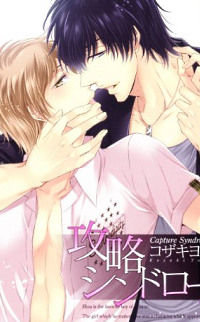 4.75

(393 votes)

攻略シンドローム; 攻略你的心; 攻略症候群; Capture Syndrome; Kōryaku Shindorōmu; Kōryaku Syndrome
Comedy, Drama, Yaoi
Ongoing Kouryaku Syndrome 7 will coming next

499th

Hina is a typical game otaku ever since one can remember. The day he falls in love, he bumps into the worst scenery; his crush happens to be his mortal enemy's younger sister, Natsushiro Ryusei! What shall the big brother say..., or probably request from Hina?
Advertisement
Read Kouryaku Syndrome Online
Facebook Comments
MH Comments

()