KONO BIJUTSUBU NI WA MONDAI GA ARU!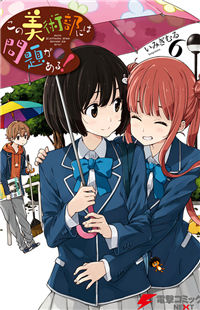 4.89

(460 votes)

この美術部には問題がある!; Kono Bijutsubu ni ha Mondai ga Aru!; There's a problem with this art club!
Comedy, Romance, School Life, Seinen
Ongoing Kono Bijutsubu ni wa Mondai ga Aru! 30 will coming next

474th

A girl with lots of common sense, a boy whose only inspiration is to draw the perfect bride in 2D and their always sleeping president - what is wrong with this art club?
Advertisement
Read Kono Bijutsubu ni wa Mondai ga Aru! Online
Facebook Comments
MH Comments

()