KON NO KI KONOHA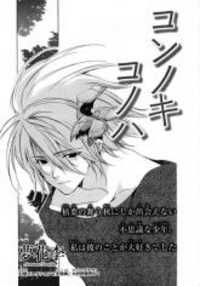 4.89

(129 votes)

コンノキコノハ; Leaves of the Deep Blue Tree
Fantasy, One Shot, Romance, School Life, Shoujo, Tragedy
Completed
11793th

[Summary By: Love_Blossom] Akino can only see the man of the deep blue tree only when autumn comes. Over the years, her love for him grew deeply. Ahh if only he were human...
Advertisement
Read Kon no Ki Konoha Online
Facebook Comments
MH Comments

()