KOITOMO!?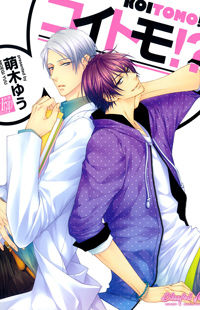 4.82

(687 votes)

コイトモ!?; 恋人未满!?; Koi Tomo!?; Koi-Tomo!?; Koitomo, Lover!?
Romance, School Life, Yaoi
Completed
876th

After declaring his feelings to misunderstood Tokiwa senpai in Katekyo (volume 3, chapter 2), Kaede's cousin Haruka still has a long way to go to achieve his lovey-dovey happy ending. Are his "like" and Tokiwa's "like" the same?
Advertisement
Read Koitomo!? Online
Facebook Comments
MH Comments

()