KOI WA GO GO!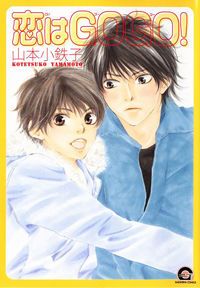 4.66

(109 votes)

恋はGOGO!; Koi wa GoGo; Koi wa GoGo!
Romance, Shounen Ai, Yaoi
Completed
4630th

Moriyama, a university student, is secretly falling in love with Kayama, his cool neighbor guy. Once, Kayama saw Moriyama arguing with some gay, he confess his love to him. How will look like relationship between straight guy (Kayama) and Moriyama?
Advertisement
Read Koi wa Go Go! Online
Facebook Comments
MH Comments

()