KOI NI NARE!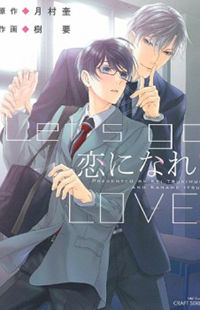 4.87

(483 votes)

恋になれ!; 来恋爱吧!; Let's Go Love!
Drama, Romance, School Life, Yaoi
Completed
2505th

Komatsu Shin was shaken when he was found out to be gay, but his roommate Nakajima was unaffected and arranged a blind date for him. However, the guy who showed up was actually the dorm supervisor, Shindo-sensei!
Advertisement
Read Koi ni Nare! Online
Facebook Comments
MH Comments

()