KINGYO NO FUN (SAKURADA HINA)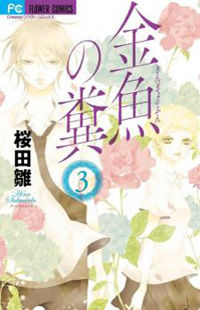 4.51

(43 votes)

金魚の糞; 金魚的狂熱少年; 金鱼之粪
Drama, Romance, Shoujo
Ongoing Kingyo no Fun (SAKURADA Hina) 3 will coming next

7320th

from Sound of Jewels: Kingyo is the most lovely name in the world. She was my stepsister. She had the most beautiful smile. She was a crybaby. She was so kind that I couldn't bear it and ...I crossed the line.
Advertisement
Read Kingyo no Fun (SAKURADA Hina) Online
Facebook Comments
MH Comments

()