KIMI NO MUKOUGAWA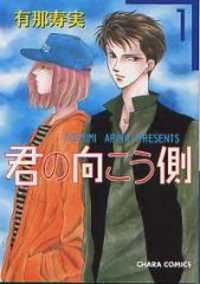 4.64

(39 votes)

君の向こう側; The other side of you
Drama, School Life, Shounen Ai, Yaoi
Completed
10987th

Shou and Takashi were best friends in junior high, but abruptly, Shou moved away. Now, in their first year of high school, they meet up again. Takashi is thrilled! But Shou is giving him the cold shoulder.
Advertisement
Read Kimi no Mukougawa Online
Facebook Comments
MH Comments

()