KEISHICHOU 24 JI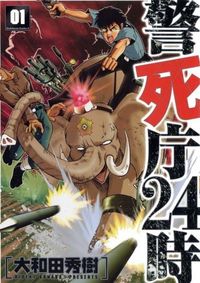 4.38

(8 votes)

警死庁24時; Keishichou 24ji; Keishichou Nijuuyoji; Les flics de la mort; National police deadgency
Action, Comedy, Ecchi
Ongoing Keishichou 24 Ji 5 will coming next

12472th

Tetsunosuke Yamabuki enrolls in the police to follow in his fathers footsteps. Some events lead him to discover that his father might have had links with a secret branch called the death brigade, and he is led to enter it himself. Wacky adventures and hilarity ensues.
Read Keishichou 24 Ji Online
Facebook Comments
MH Comments

()