KAO NO NAI OTOKO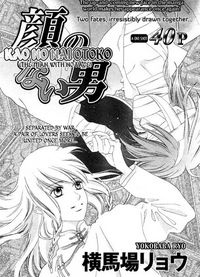 4.69

(55 votes)

顔の無い男; The Man Without a Face; The No Faced Man
Drama, Historical, One Shot, Romance, Shoujo, Tragedy
Completed
12611th

[Summary By: Love_Blossom] Two lovers got separated by war. Now the try to find each other. But when the girl finds him, he isn't the same as before...
Read Kao no Nai Otoko Online
Facebook Comments
MH Comments

()