KANTAI COLLECTION - KANKORE - 4-KOMA COMIC - FUBUKI, GANBARIMASU!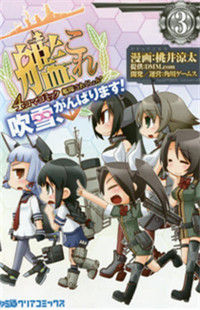 4.68

(68 votes)

艦隊これくしょん -艦これ- 4コマコミック 吹雪、がんばります!; Kankore - Kantai Collection; Kantai Collection - Kancolle
Comedy, Historical, School Life, Slice Of Life
Ongoing Kantai Collection - Kankore - 4-koma Comic - Fubuki, Ganbarimasu! 96 will coming next

1965th

Enjoy the heartwarming antics of the World War II-Era Japanese Imperial Navy in the form of cute girls training at the ship girl school. The manga is based on the Kantai Collection browser game.
Advertisement
Read Kantai Collection - Kankore - 4-koma Comic - Fubuki, Ganbarimasu! Online
Facebook Comments
MH Comments

()