KAICHOU-KUN NO SHIMOBE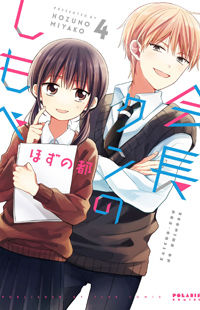 4.90

(808 votes)

会長クンのしもべ; 会长君的下仆; Kaichou kun no Shimobe
Comedy, School Life, Shoujo, Slice Of Life
Ongoing Kaichou-kun no Shimobe 15 will coming next

565th

From AQUA Scans: Closet-otaku girl Hirayama lives a peaceful and normal school life. That is until she meets the smart, handsome and popular high-school president and discovers his secret. Her peaceful and quiet world is now starting to fall apart.
Advertisement
Read Kaichou-kun no Shimobe Online
Facebook Comments
MH Comments

()