KAIBUTSU-SAN NI, REI!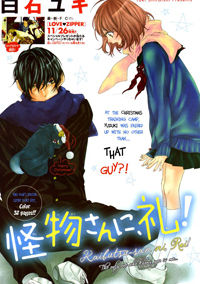 4.86

(923 votes)

None
One Shot, Romance, School Life, Shoujo
Completed
1285th

In the winter of the third year in middle school, a christmas camp with the one she likes! What might it be that they're doing grappled under the same roof - "KARATE"!!! What genius Shiraishi delivers for christmas is a sweat-dripping lovey-dovey thing!
Read Kaibutsu-san ni, rei! Online
Facebook Comments
MH Comments

()