KABUKI - HANA NO SHOU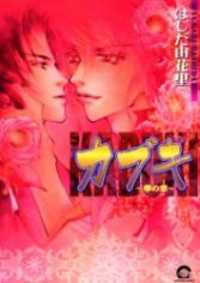 4.43

(14 votes)

カブキ~華の章~; Kabuki
Historical, Romance, Shounen Ai
Ongoing Kabuki - Hana no Shou 6 will coming next

11266th

From Beautiful Soup: A 16th-century warlord and his page-boy commit suicide to avoid falling into the hands of the enemy and are reincarnated in present-day Japan. This series has ample wit, a good plot and some poignant moments. Highly recommended!
Advertisement
Read Kabuki - Hana no Shou Online
Facebook Comments
MH Comments

()