ISSHO NI KAERO. (MOMOI SUMIRE)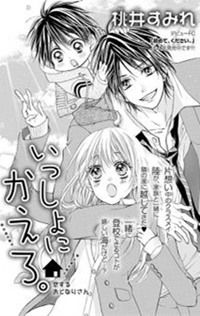 4.88

(104 votes)

いっしょにかえろ。(桃井すみれ); いっしょにかえろ。(MOMOI Sumire); Mr. Neighbor of Love
One Shot, Romance, Shoujo
Completed
10507th

Umi's classmate and crush, Riku, moved in next store with his little brother and father as a result of his parents getting divorced. As a result, Umi gets to ride with Riku everyday to school. But what will happen when an attempted birthday visit goes completely wrong?
Read Issho ni Kaero. (MOMOI Sumire) Online
Facebook Comments
MH Comments

()