INOCHI MIJIKASHI, KOI SEYO FURYOU SHOUNEN!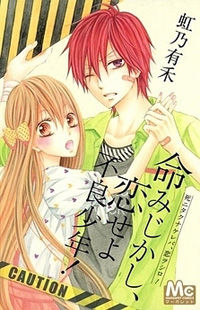 4.79

(861 votes)

命みじかし、恋せよ不良少年!; Inochi Mijikashi, Koise yo Furyou Shounen!; Inochi Mijikashi, Koiseyo Furyou Shounen!; Life Is Short, Delinquent Youngster, Love!
Romance, School Life, Shoujo
Completed
1322th

If you don't date her, you'll die! That was the prediction made to that delinquent boy. but what will be his destiny...?
Read Inochi Mijikashi, Koi seyo Furyou Shounen! Online
Facebook Comments
MH Comments

()